What is FootGolf?
FootGolf is a mixture of soccer and golf using a regulation sized #5 soccer ball, and it is played on a golf course following the rules of golf. Players try to kick the ball into a 21-inch hole with the fewest shots. Each kick equals one stroke. Played on our 9-hole Executive Course.
| Rates | |
| --- | --- |
| Adults 13 & Up | $8.50 |
| Juniors 12 & Under | $6.00 |
| Family (2 Adults & 2 Children) | $25.00 |
| Ball Rental | $3.00 |
| Cart Rental | $7.50 |
Rules
Everyone must play their own #5 soccer ball and have a valid receipt for FootGolf to play.
Cleated shoes of any kind are not permitted – only soft soled footwear or spikeless golf shoes are allowed.
FootGolf kicks are not permitted from a traditional golf green. If the ball lies on the putting green used for regular golf, the ball should be removed and dropped on the ground within ten feet of the green, no closer to the FootGolf hole without penalty.
Tee off using the same tee box markers used by golfers. Kick to the designated FootGolf flag and 21-inch hole.
Scoring is the same as traditional golf with the exception of the maximum amount of kicks is double par.
Co-existing with traditional golf is essential – FootGolf and traditional golfers alike. Be aware of your surroundings.
The ball must be played in a single movement. You are not allowed to push the ball with the top or bottom of your feet.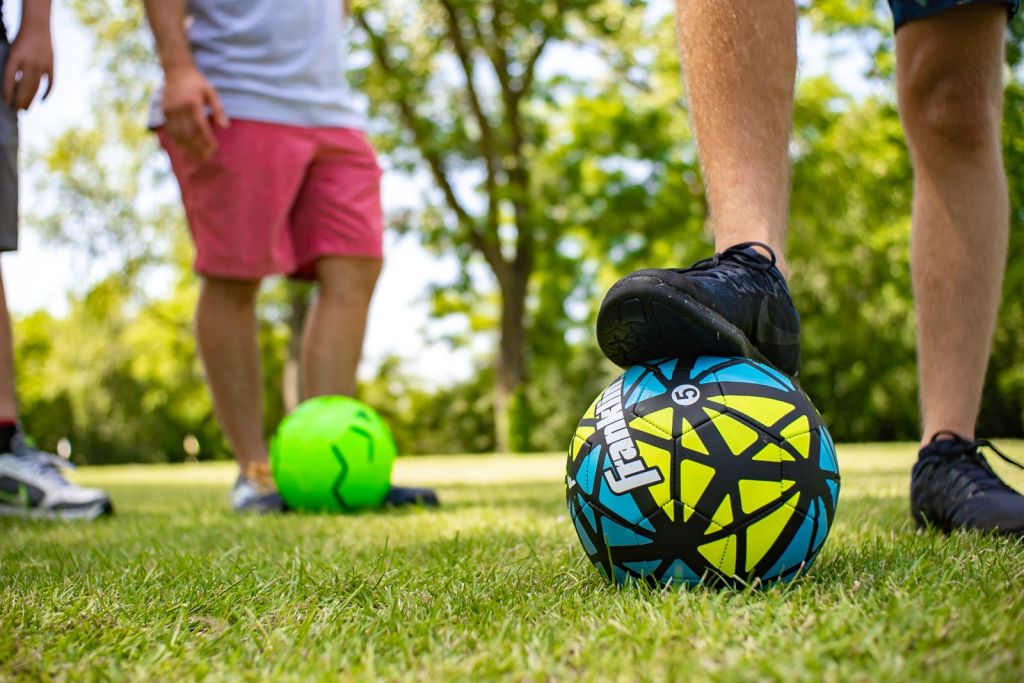 Party Packages (12 Participants)
Party Packages cost $165.00 per party +$15.00 per each additional participant. A deposit of $75.00 is required for booking.
Parties include:
9 Holes of FootGolf (approx. 1.5 hours)
Ball rental for each player
Jumbo hot dog, chips & soda
Party area reserved following play to celebrate individual accomplishments
If booking a birthday party, you may bring in your own birthday cake. To schedule your party or for more information, please call (314) 355-7277.